Park Senior High School


Class Of 1971


Not a member?
JOIN HERE
Find and click on your name.

UPCOMING BIRTHDAYS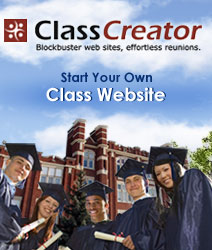 ANNOUNCEMENTS
•

Please extend your condolences to the family of John Counts Jr, who passed away recently. John attended school with our class, but did not graduate, and was a cousin of our classmate, Kathy Franks Bailey.

John Harve Counts Jr., 65, of Livingston, passed away on December 26th, 2018 at Livingston HealthCare Hospital following a long illness. John was born June 2nd, 1953 in Livingston, Montana to John Harve and Lucille (Rome) Counts Sr. John is survived by his wife, Patty; children, Krista Horrocks and Whitney Luce; grandchildren, Evan, Kaylyn and Jakob; great-grandchildren, Neveah and Emillia; siblings, Sheila (Willy) Peters, Silas (Mary) Counts, Steven (Renee) Counts Alan (Yanni Babelis) Counts and Dianna (Jerry) Faulkner; numerous nieces, nephews, cousins, other relatives and friends. John was preceded in death by his parents, and sons, Brandon and Justin; sister, Becky Gauna.

A remembrance will be held at a later date. Peace be with you John.

Franzen-Davis Funeral Home and Crematory has been entrusted with arrangements.

•

Please extend your condolences to our classmate Wendy Blakeley who lost her mother this past week.

Margaret Hazel (Hart) Marsh, 96, of Livingston, Montana, passed away on Monday, January 7, 2019 at Livingston Healthcare Hospital. Cremation has taken place at Franzen-Davis Crematory. A Memorial Funeral Service will be held at 11:00 A.M., Friday, January 11th at Livingston Bible Church with Pastor Monty Casebolt officiating. A reception will immediately follow the service.

Margaret was born on February 21, 1922 the daughter of Herbert E. and Helen T. Hart near Grass Range in Fergus County Montana. She lived near Buffalo Montana until she was 7 years of age then moved to Washington for 7 months. She moved onto Massachusetts and New Hampshire for the next 2 years settling back on the family ranch south of Moore Montana. When she was old enough to go to grade school she rode her horse every day to a little country school on Trout Creek 2 miles from her home. The school had a barn where she kept her horse while being taught. Her school had 11 students and 1 teacher. After graduating grade school she attended and graduated high school in Moore Montana in 1940. Her graduating class had 9 seniors.

Margaret was the youngest of 4, she had 3 older brothers, George, Wayne and Donald. When their chores were completed, they would do their homework next to a gas lamp that hung on the wall of their ranch house. As a teenager, she wasn't able to use the telephone unless she wanted everyone to hear her conversation since it rang in everyone's houses. Her family also didn't have electricity, so a battery-operated radio was their only outside source of information besides the weekly newspaper. She kept herself entertained by playing board games, piecing together puzzles and riding horses.

In 1945 she married Kenneth Blakely in San Bernadino California while he was in the Air Force. World War II took him to war and she returned to Fishtail Montana for several years before moving to Livingston Montana in 1954. Here she worked for Dan Baileys Fly shop for 20 years tying flies. On September 14, 1967 she married Robert L. Marsh and raised a combined 8 children and a number of foster children. Richard Blakey, twins Gary and Terry Blakely, Wendy Blakely, Randy Marsh, Mike Marsh, Pat Marsh and Kristy Marsh. There was never a dull moment while the kids were home and they were her greatest gifts.

In 1960 she began attending the Livingston Bible Church where she found her second family and learned to know the Lord as her Savior. She loved teaching Sunday school, AWANA's, attending bible study and church service's where she had a special purse that contained treats for all of the children. She cherished the 'out to lunch girls', friendships and grandchildren she inherited over the years. She also loved bowling and the memories she made with her teammates over the years, especially the state tournaments.

Margaret is preceded in death by her parents, Herbert and Helen Hart; husband, Robert L. Marsh; sons, Richard Blakely; Gary Blakely; step-son, Randy Marsh and step-daughter, Kristy Marsh Wanberg; brothers, George (Beulah) and family; Wayne (Frances) and family; Don (Betty) and family; grandson's Cory Marsh and Dalton Marsh.

She is survived by her son, Terry (Julie) Blakely of Livingston Montana; daughter, Wendy Blakely of Dublin, Ohio and step-sons, Mike Marsh and Pat Marsh; as well as 25 grandchildren, numerous great-grandchildren and numerous foster children.

In lieu of flowers Margaret would request donations be sent to Livingston Bible Church: 329 North 5th Street, Livingston MT 59047.

Franzen-Davis Funeral Home and Crematory has been entrusted with arrangements.