Park Senior High School


Class Of 1971
UPCOMING BIRTHDAYS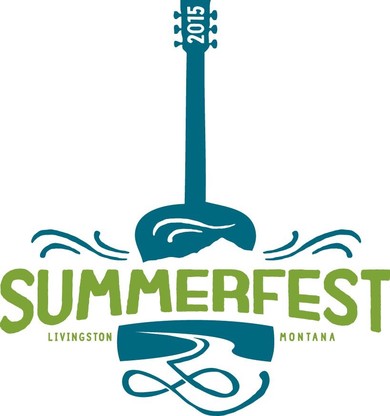 Don't worry -- it's going to look less like this....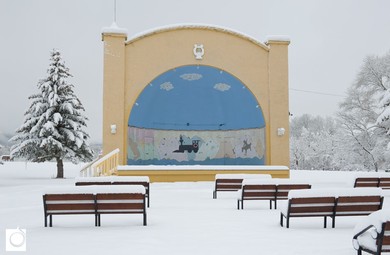 Photo credit: Larry Stanley Photography. Used with permission.
...and more like this!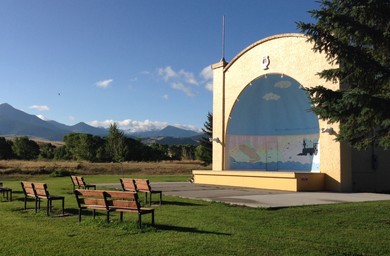 Summerfest 2015
This year's Summerfest - the 16th annual - will have a somewhat different format. Rather than running Friday evening through Sunday afternoon, the event will be condensed to 2 days, but with extended hours. Gates will open at noon on Friday, July 17 with live music playing until 10 pm. The festival will re-open at 10 a.m. on Saturday, July 18 and end at 10 pm. Prices will remain the same: one day adult passes are $15; a two day pass is $20. Advance sales begin in April; same-day tickets can be purchased at either of the admission points.
Summerfest has become the most popular reunion venue and at least two Park High classes will be gathering there this summer. The Class of 1965 will be celebrating 50 years. The Class of 1975 is holding their 40th -- check out their Facebook page at www.facebook.com/pages/Class-of-1975-Livingston-Montana/1515023795443307
For the past 4 years, the Class of 1971 has a rented space and put up a tent as a meeting place. This year, though, you're on your own! Keep an eye out for familiar faces...let us know who you see. We'll post more about the entertainment line-up as details become available.
ANNOUNCEMENTS
•

This Has A Familiar Ring...

Every so often, a news story chronicles the recovery of a long-lost class ring. Those high school mementos have been found after missing for 20, 40...even 60 years. They've turned up in the bottom of dry lake beds, buried in sandy beaches or wedged inside furniture that has changed hands many times. One of those recent lost-and-found stories got us musing about our own class rings. If you had one, is it still in your possession? When did you last take a look at it...or, for that matter, try it on? For many of us, it might not even make it past the first joint. No worries. Consider it a "pinkie ring"...or a pendant for a necklace!

History

1936 Dawson County High (Glendive) class ring that belonged to a classmate's mother

About half of the students in our era ordered a class ring, according to Jostens, a century-old manufacturer of commemorative jewelry (they also make the Super Bowl rings). It's a tradition that originated in 1835 at West Point. Falls High School in International Falls, MN says it was first to adopt it at the secondary school level and, except for updating the year, their design hasn't changed since 1929. An estimated one-third of today's graduates buy rings, with wide regional variations. Some of us even have mini-collections: in addition to our own, we've inherited those of our parents. They're so much a part of our cultural experience that The Onion, a satirical on-line "news" site, published a tongue-in-cheek advice column called "Ask A Jostens Class-Ring Salesman" where all the answers to life's problems came in the form of a product pitch.

At some point, one tradition generated another. The practice was already fading in our day, but remember young couples bestowing or exchanging class rings as a symbol of "going steady"? Returning a ring was the equivalent of adolescent divorce. Size differences were problematic, so girls wound lengths of yarn around the band to make it smaller. Guys would wear their sweetie's ring where ever it would fit, even if it was the tip of their little finger -- probably how a lot of them disappeared.

Or either (or both) might thread the ring through a chain worn around the neck. Is this something kids still do? You'll have to ask your grandchildren.

Today's Rings

There are places where receiving a class ring is still a cherished rite of passage and that includes the military academies. We might have sported ours for a year or two, but graduates of those schools wear theirs proudly for the rest of their lives. Elaborate ring-related celebrations have evolved over the decades, such as West Point's Ring Weekend or the Naval and Air Force Academies' Ring Dance. At West Point, Plebes honor the Firsties by reciting a poem called "Ring Poop":

| | | |
| --- | --- | --- |
| " | Oh my Gosh, sir/ma'am! What a beautiful ring! What a crass mass of brass and glass! What a bold mold of rolled gold! What a cool jewel you got from your school! See how it sparkles and shines? It must have cost you a fortune! May I touch it, may I touch it please, sir/ma'am? | " |

The Air Force has a particularly charming tradition: the cadet's date puts the new ring in a glass of champagne...the cadet catches the ring in his or her teeth after a toast and passes the ring to the date during a kiss. The date then puts the ring on the cadet's finger. Memories fade, but we don't recall anything quite so romantic at Park Senior High.

Modern ring photos from Jostens.com

If you thought the rings were pricey when you ordered one back in 1970, brace yourself: some top-of-the-line designs go for more than $1,000, although the average cost is closer to $230-240. Forget about the classic engraved crest -- today's styles come in an astounding variety. And they aren't just marketed to high school and college graduates anymore. There are rings for the home-schooled....for sports teams, professional groups, service organizations and special interests. Harley riders, anyone? You can even forego the mainstay companies and order your own through - where else? - Walmart!

Lost and Found

You might try a bit of on-line sleuthing if yours was lost or stolen.

The internet provides a source for most everything, so it's no surprise that there are websites devoted to reuniting rings with their owners. Here are a few:

-- Jostens sometimes receives unclaimed rings and has started to put their Found Class Ring inventory on line. It's a work in progress: so far only those received in the past four years are listed. Explore the registry at

Jostens.com

.

-- Class Ring Finder (

www.classringfinder.com

) got a plug in the Washington Post a few years ago. It claims to have the world's largest class ring lost and found directory, listing 19,190 lost and 3,837 found. Clearly, a match is a long shot but the site posts some success stories.

-- Facebook has at least two pages devoted to the topic. You can visit Class Rings Lost and Found (

https://www.facebook.com/pages/Class-Rings-Lost-and-Found/1454376591500689

) or Find My Class Ring (www.facebook.com/FindMyClassRing). Sometimes a posting on a personal site is so widely shared that - remarkably - the right people see it and eventually rings are returned to their owners.

-- Then there's eBay. A quick search (try adding "vintage") generates dozens of hits. Rings might be listed by their owners, but more often than not they're being hawked by someone else. They've lost their sentimental value, but they still might be worth their weight in gold...literally. Like a lot of unwanted jewelry, old rings are often bought up, melted down and refined. Ours (made by Jostens, by the way) were 10K gold. If you opt to sell, just remember you'll only get a portion of the scrap value -- nothing near the market price of pure gold, which is currently selling for about $1,200 per ounce.

Your Story

Maybe you'll be inspired to pull your ring out of your sock drawer or jewelry box. Give it a quick buff, slip it on and try to remember a time when it was a big deal. Then put it away again and get on with your life...but let us know if you have a story to share.

•

Please extend your condolences to classmate, Randy Taylor, who lost his older brother, Bill on March 13. Bill was a Park High Graduate, Class of 1966.

•

Ben O. Williams

Photo credit: Covey Rise Magazine

We knew Ben Williams as a teacher of mechanical drawing, industrial arts ("shop" in our day) or as a drivers' ed instructor; few of us recognized him as a true Renaissance man. Writer, sculptor, artist, architect, photographer, outdoorsman, nationally recognized authority on bird hunting, noted dog breeder/trainer...the list goes on. He has been the author or the subject of many sporting magazine articles, produced a DVD on bird hunting and has written several books on hunting-related topics. Here's a link to his Author's Page on Amazon.com: http://www.amazon.com/Ben-O.-Williams/e/B001K7U4KI/ref=sr_tc_2_0?qid=1424426757&sr=1-2-ent

One of those books, Western Wings, has a Forward written by Thomas McGuane and illustrations by Russell Chatham. That's some impressive company! Maybe you've even caught his appearances on the Sportsmen and the Outdoor tv channels.

Those who live locally probably pass his work daily. He crafted the iconic Ranger head that has stood at the Park High entrance since 1972 and whose picture appears on our home page.

The mallard ducks and the metal trout on South Main Street in front of what was Empire Savings and Loan (now Sterling Bank) are also Ben Williams originals. Two antelope were commissioned for the bank's Bozeman branch, but we've been unable to verify if they're still in their orignal location or have been moved. (Maybe someone could check that out for us?) The Smithsonian Museum of American Art maintains a registry of outdoor sculpture and lists these four works, as well as the mountain goat of cut and welded steel that marks the Highground Subdivision.

Mr. Williams' work appears far beyond Montana, though. One of his large pieces is on display in Washington D.C. at Gallaudet University, the world's only institute of higher learning specifically for deaf and hearing-impaired students. Here's what the school's library website says about the sculpture that represents the school's mascot:

Photo by Andrew Kuchling, Vienna, VA

Photo by Carol M. Highsmith, courtesy of the Library of Congress.

Statue history
A welded-steel sculpture representing a Bison stands in front of the Gallaudet University Field House. It was created by sculptor Ben Williams of Livingston, Montana. The sculpture was seen there and bought by the founder and president of J. W. Kaempfer Company, a D.C.-area developer of office buildings. His company used it for about 9 months in 1986, set up next to Interstate 66 in Rosslyn, Virginia, accompanying a real-estate advertising sign. Then-president of Gallaudet University, Dr. Jerry C. Lee, spotted it there and thought the perfect place for the bison sculpture would be at Gallaudet University. He persuaded Kaempfer to lend it to the University. A couple of years later, Gallaudet bought the sculpture outright, and it has guarded the Field House ever since.

The 500-pound, unpainted sculpture is made from special Cor-Ten steel, which is purposely allowed to develop a coat of rust that prevents further rusting. Similar steel is used in many bridge girders and other applications where people want to avoid the need for periodic repainting. The sculptor took advantage of the rusty color and texture to suggest the color and hair of a real bison.

Source: On the Green, vol. 17 no. 4, October 27, 1986, p.1. Prepared by Tom Harrington, Reference and Instruction Librarian, August, 2006

Mr. Williams and his wife still reside outside of Livingston...along with assorted hunting dogs.