Park Senior High School


Class Of 1971


Not a member?
JOIN HERE
Find and click on your name.

UPCOMING BIRTHDAYS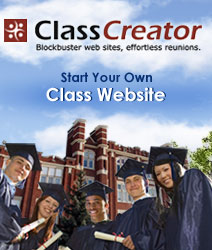 ANNOUNCEMENTS
•

Please extend your condolences to our classmates Rob Campanella and his wife Diane (Bailey) Campanella on the loss of his mother and Diane's mother-in-law.

Ellen Walton Campanella, 92, of Wamego, Kansas, died Wednesday, April 17th.

Ellen was born on February 4, 1927, on the family ranch in the Spring Hill Community near Bozeman, the third daughter of Alfred Orlando and Mary Irene Clark Walton. She attended a one room school and then graduated from Bozeman High School. She then attended Montana State University and the University of Minnesota and received an advanced degree in nursing.

Working as a Registered Nurse, Ellen served mostly in a supervisory capacity in hospitals in Bozeman, Polson, and Cut Bank, Montana and in Kansas City. Her specialty was labor and delivery. In the late 60s, Ellen semi-retired from nursing and moved to Livingston, Montana, where her husband set up his dental practice. She moved in 2005 to Wamego to be closer to her family. After coming to Wamego, Ellen worked part time answering the phones at Campanella Family Funeral.

In the 1970s, Ellen became involved with Christian Women's Clubs (Stonecroft Ministries) and for almost 30 years was an international speaker and consultant for the ministry. She traveled and spoke in 48 of the 50 states and all the provinces of Canada. She, also, did end of life care for both of the founders of the ministry in Kansas City.

Ellen loved living in the mountains, and in her early years enjoyed fishing, hunting and camping. In those days it was not as acceptable for a woman to go hunting, but the real reason that most men didn't approve of her hunting was that she was a much superior shot. At the age of 75, Ellen began painting pictures and over the next 15 years has given numerous works away and had several sold at charity auctions.

Ellen married Robert Allen Campanella on April 7th, 1951, in Missoula. He preceded her in death on September 16th, 1994.

Ellen is survived by her son; Walton "Rob" Campanella (Diane), Wamego; her grandsons; David Campanella (Nichole), Louisville, Kentucky and Nicholas Campanella (Amanda), Manhattan; her great-grand children; Madeleine and Lydia Campanella, Manhattan and Brooke and Evan Smith, Denver, Colorado; her siblings, Jo Prichard, Lincoln, Nebraska and Alfred O. Walton, Jr., Chattanooga, Tennessee; her nieces, nephews, cousins, and friends. Ellen was also preceded in death by her parents, two infant children, Ruth and Joel; and sisters, Frances Amend and Leah Nollmeyer.

Funeral services will be held at 11:00 am, Friday, April 26, 2019, at Campanella-Evans Mortuary in Wamego.