Park Senior High School


Class Of 1971


Not a member?
JOIN HERE
Find and click on your name.

UPCOMING BIRTHDAYS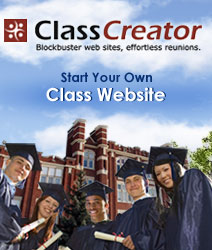 ANNOUNCEMENTS
•

Please extend your condolences to our classmate Shirley Hall Gordon who lost her husband last week.

Nov. 22, 1945-Jan. 29, 2020

Michael Joseph Gordon, 74, died unexpectedly at St. Vincent's Hospital in Billings, Montana. He was born on Thanksgiving Day to Catherine McDevitt Gordon and Voyde Gordon. Mick married the love of his life, Shirley Hall, 45 years ago. He is remembered as loving, quiet, kind, witty, and modest.

Mick was proud of his roots. He was Butte to the bone. It is impossible to think of Mick without also thinking of the loving stories he told of his childhood in the St. Mary's Parish neighborhood, and the extended family he grew up with. While his childhood looks difficult by today's standards, he held nothing but warm memories of those days. He loved to share these places and their stories with the people he loved most. Rides with him through his old neighborhood were trips through a time when kids lived outside from dawn to dusk, only going home when the 9 p.m. whistle blew. There were stories of homemade go-carts, camp fires at the big rocks, and skating on the Virginia Street rink. We are so lucky to have inherited this rich history from him.

Mick attended St. Mary's Grade School and served as an altar boy at Sunday Mass. He enjoyed his years at Butte High School chasing girls, driving any car he could get the keys to, and hanging out with his buddies. He was ambitious and would work at any job that helped fill the gas tank, take a girl to a movie, or buy eats. He sold newspapers, set pins at the ACM Club, swamped out the Goodwill Bar, sold Christmas trees from the front porch, etc.

In his adult years, Mick drove! From 18-wheelers, to delivery trucks, to giant haulage trucks in the Berkeley Pit, Mick was happy behind a steering wheel. His last and favorite job was driving a school bus, which he did for 20 years in the Butte School system. He loved the kids and they in turn loved him.

Mick was a family man, devoted to his wife, who he'd met at the Ponderosa in 1973. After a whirlwind romance, they eloped to Elko, Nevada. His daughter Dawn and son Craig were his pride and joy. Over the past dozen years he took immense pleasure in his role as Grandpa Mickey. Besides family, other passions were camping, hunting, fishing, and 4-wheeling. He took pride in keeping his home and rigs in great shape. He was a rock to those who loved and needed him. The family saying was "in an emergency, dial 1-800-MICK."

Mick is survived by his wife, Shirley; daughter, Dawn Gordon-Wilcox; and son-in-law, Bob Wilcox; grandchildren Zora, Frank, Inga, and Ferris; sisters, Cathy Scarff and Mary Pat Rooney; and numerous cousins, nieces, nephews, and friends. He was preceded in death by his son Craig, his mother and father, his brothers John and Owen, and his sisters Louise Gordon and Nola Lorengo.

Mick was a good man and the world is a better place because he was here.

Please join his family on Wednesday, February 5th, 4 to 6 p.m., in the Copper Room of the Finlen Hotel for a celebration of his life.