Park Senior High School


Class Of 1971


Not a member?
JOIN HERE
Find and click on your name.

UPCOMING BIRTHDAYS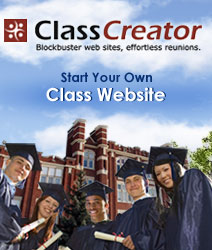 ANNOUNCEMENTS
•

Please extend your sincere condolences to our classmate, Vince Ricci, who lost his Mother last week.

Shirley Ricci, a longtime resident of Livingston, passed away on Thursday, November 8, 2018 surrounded by her loved ones. A Mass of Christian Burial will be held at 3:00 P.M. on Monday, November 12, at St. Mary's Catholic Church, 39 View Vista Dr., Livingston. Graveside committal and burial will follow at Calvary Cemetery. A reception will then be held at the St. Mary's School gymnasium.

Shirley was born on December 4th, 1934 to Philip Young and Georgia "Alice" Foust in Glendive, MT. Shirley was united in marriage to Jim Ricci in Livingston on July 28, 1951 where they enjoyed a blessed 67 years together. She was a loving wife, mother, and grandmother.

While Shirley's six kids were growing up, she was a homemaker. In 1978, Shirley and Jim purchased Ricci's Thriftway where she worked until retiring in 1998. Shirley was an excellent cook and loved to bake. She had a green thumb, finding great joy in her flowers and plants. But more than anything else, she adored her grandchildren.

Shirley is survived by her husband, Jim, her six children, Theresa Tracy; Vince (Debbie) Ricci, Kathy (Todd) Quisel, Greg (Gordy Ann) Ricci, Terry (Dairene) Ricci, and Janice (Craig) Carlson, as well as 17 grandchildren and 39 great-grandchildren. She was preceded in death by her father, Phil Young; mother, Georgia Alice Foust; step-mother, Elsie Young; sister, Sheila Young; grandson, Larry Quisel; and her son-in-law, Dennis Tracy.

The family requests memorials are sent to the St Mary's Memorial Fund, P.O. Box 646, Livingston, MT 59047.

Franzen-Davis Funeral Home and Crematory has been entrusted with arrangements.